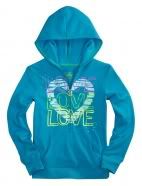 Justice
is a store for tweens. I like to go to Justice because they have cool clothes. They have sequins. They have peace signs and hearts. I have cool clothes from Justice. I have a sparkly sweater, a pair of blue and grey sweatpants, a cool hoodie, a striped sweater and DOZENS more. I LOVE JUSTICE!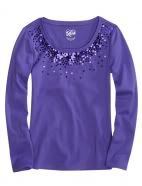 Justice is a store where you buy outfits and mix and match them. I do that all the time. For example, I have cool brown corduroys that I bought to go with a sequined shirt but they go with EVERYTHING. My apple-green shirt from Justice goes with a blue skirt that came from a whole different store.
I like Justice because they have cool clothes that fit my style perfectly. Maybe you should shop at Justice!